My First Hypnosis Session Client is My Wife's Brother.
Thank you for reading this article. If you looking for something new to learn Click here on my online Course page.
Today I am going to share with you my first Hypnosis session with my Wife's brother and the following:
My Hypnosis Journey
How Becoming Hypnotherapist unlocked Hypnotist inside me
My First Client's Successful experience
How I Hypnotise in my first Hypnosis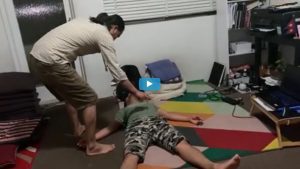 Oh, yes…I had completed hypnotherapy but not hypnosis. Those of you who hypnotherapy and hypnosis are two different branches.
Yes, I had a very enormous interest in Hypnosis from My Childhood; to hypnotise people in the count of 1,2, 3 …. And I had loved to purchase any course.
But after graduating from hypnotherapy in 2019, it even became more to learn about Hypnosis as it is not the same. But at this stage, I had learned much about my deeper subconsciousness; much deeper.
My Own First Hypnosis:
And I have had a journey to my subconscious, and superconscious and it was not as easy as I have thought. And I had a few amazing past lives, wow. With all the information and knowledge; I ask the universe that I wanted to learn Hypnosis, I talked with Spirits (own mind if you do not believe spirit world), and guides. And after three days of constant talk; I got that knowledge; and confident
So, That afternoon, I came home from work confident that I can hypnotise. but who? Whom to try. Not wife. then who.
My brother-in-law too just arrived from his work. I asked him if he wanted to try Hypnosis, I have not done it before but I wanted to try. If we succeed; you can feel amazing, deep and relaxed.
First Hypnosis: Watch Video
And of course, he did agree to experience. And he was hypnotised.
Do you believe that? He has been hypnotised. I was shocked for the first time in my life but showed it to no one else.
OMG, I am dancing just by remembering it.
It still gives me goosebumps more than ever.
So, If you ever wanted to learn Hypnosis or Non-Verbal Hypnosis. Click on the link below.
Want to read more:
Keywords: Hypnosis, Meditation and Hypnotherapy, Learn Hypnosis, Does hypnosis Works, Learning Meditation for Beginners, Masters of Breathing for Mental health, Online Course creation.
Want to connect with me:
Website: https://zenoshoenergy.com.au/
Facebook page: Zen Osho Energy
Instagram: Zen Osho Energy
YouTube Channel Buddha Pro Academy
TikTok: ZenoshoEnergy
#Nonverbalhypnosis #Hypnosis #Mesmerism #Hypnotherapy #Onlinecourse #LearnMesmerismandMagnetism #ZenOshoenergy