reverse engeneering Meditation
3 Days Meditation camp organized by Zen Osho Energy.
In these 3 days we will learn
Reverse Engineering techniques
beyond just closing our eyes, foundation to meditation like procedure and techniques of meditation.

Also practically experience meditation by self and secrets of watching thoughts, 6 Life Learning, and Realising a Spiritual Life.
Details will be published soon.... Date: May Place: Canberra Region TBA Soon...
"The Reverse Engineering Meditation enhances the ability to foresee things beyond two eyes, hear beyond two ears initiating learning things in reverse ways."
What will you learn in 3 Days Camp

What & Why Meditation
The 3 days camp will enhances your prespective to broaden the knowledge of Meditation by providing your the practical experience of Meditation.
Breathing Awareness
Breathing is the key to any meditation. Just by slightly changing our awareness inside we can experience the brighter being.

How to Practice Silence
With thousand of meditaiton, we have selected the best for you to practice it for your whole life. The meditations we will present you enlightens your silence.

Modern Technique
We have our own ways of learning, and we are not all compatible as our traditional rishis used to be. So, the techniques are based on Modern tools and availability.

Godliness
This is the goal of our 3 days Reverse Engineering camp. We aim to share the experience of highest spiritual ecstasy.
Connect with Self/Universe
After experiencing Godliness, we provide the secret techniques to being connected to that experience for your whole life.
Experience Meditation, practice realisation
In the session, you will be given more information about your soul, ways to connect with it and techniques to practice to live with it.
Learn more about the the greater Silence also known as "OM".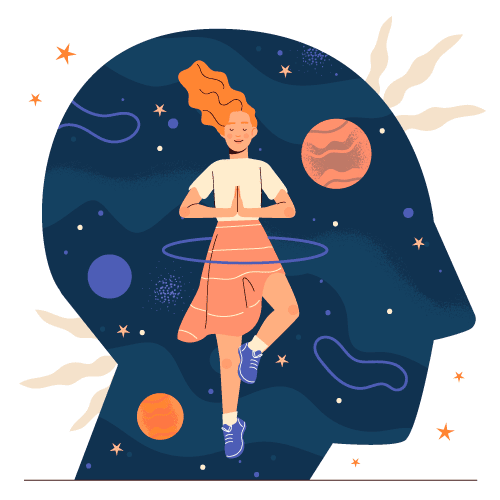 What is Meditation? And Why learn Meditation?
Meditation is a practice that brings us into total awareness and takes us beyond thoughts or feelings but not by avoiding them but by understanding them bit by bit and breath by breath.
The process of learning meditation is really simple. However, the very simplicity makes it complicated for the modern mind to learn it because it has been conditioned to solve only complicated problems and ignore simple facts of life right from childhood.
Today, society promotes competition (Hatred & Jealousy) rather than cooperation (Love & Compassion) and acknowledges chasing the future and achievements rather than being here and now and relaxation. For a mind that is programmed in such an environment, it is challenging to unlearn the old habits and learn a new lifestyle but not impossible.
remain responsive across devices
Our carefully designed guidelines break down each step and each step further into sub-steps to uncondition the pattern of your mind and help you learn the new approach flow into a mindful state, even if you are a beginner.
No meditation no life, know meditaiton know life