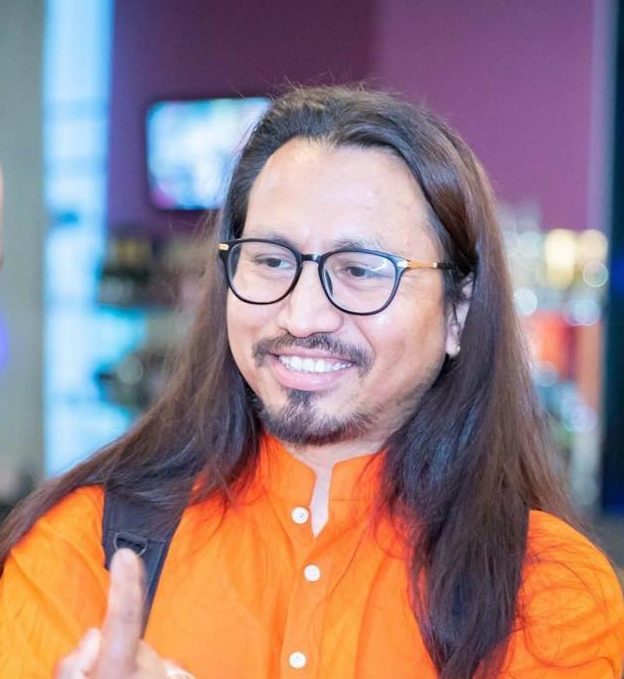 I am that and That is Me.
Prakash Bhattarai is originally from Nepal, the land of Tantra and has been living in Australia since 2016. Since childhood, the world around him was a big mystery for him. At elementary school, a Nepali poem, "Deha ra Atma ", which means "Body & Soul" composed by the great Nepali Poet, Bhanubhakta Acharya posed yet another big question mark before him which philosophized that only the physical body is mortal, not the subtle energy body, soul. 
He considers outer exploration as important as an inner inspection to create a balance in the contemporary world. So, he earned a master's degree in Software Engineering from IIBIT College, Federation University, Sydney, Australia.
In 2011, he had heard in one of the discourses by Osho about Michael Newton, a doctorate in Counseling Psychology and a certified Master Hypnotherapist. The discourse was about Michal Newton's experiments in the field of hypnosis and how Eastern Science of Hypnotism has been integrated with Western Psychology to treat people's illnesses. . He had a deep desire to explore this field since then. When he came to Australia for his higher studies, he also got connected with Hypnoenergetics Collective and earned a diploma in Hypnotherapy and Practitioner of Hypnoenergetics(Melbourne) in which he enhances his skills in hypnotherapy healing and Past Life Hypnotherapy Regression.
He uses hypnotherapy to open up discussions about sensations, perceptions, thoughts, and behaviors and works on issues like; quitting a compulsive behavior, improving sleep, reducing stress, reducing chronic pain, and many others. He also incorporates meditation techniques to enhance the impact of the treatment and provides counseling on holistic health.
Hypnotherapist in Canberra
He has completed his Diploma in hypnotherapy and practitioner of Hypnoenergetics, from Hypnoenergetics5D, Melbourne. 
He has been an initiation into Spirituality and Meditation in March 2011. Since then He has been practising Meditation, witnessing, Watchfulness, and wisdom. He started facilitating Meditation and spirituality in Sydney (Current Queanbeyan; near to Canberra) in 2016 from Zen Osho Energy.
I love photography, taking portraits pictures, flowers, mountains, trees, and so on.
I have practiced Vedic Astrology for about 12 years and have little bits of knowledge of Astrology and Zodiac.
I like travelling but with someone having common goals. 
Spiritually informative, Motivation, wisdom and knowledgeable, Technology,
Fantasy, Sci-fi, Spiritual, Mindful or religious of any religion.
Thanks for visiting. I am still on the
Journey.
Tags: Hypnotherapists in Canberra, Hypnotherapy, Zen Osho Energy, Meditation Center in Canberra, Meditation for Beginners, Prakash Bhattarai, Vedic Counsellor, Spirituality, Spiritual Coach, Meditation in Canberra, Meditation in Australia, Meditation in Queanbeyan, Hypnotherapist in Queanbeyan.